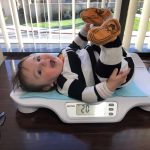 Our goal is to serve our patients with the utmost professional care in a personalized, respectful and kind manner. We intend to partner with families and employ our expertise to bring about the health and well being of your child.
True value:
We expect that you will find that our model saves you a significant amount of time and trouble—ultimately providing a value based experience.
We build our schedule around you. We offer early morning appointments as well as flexible extended hours on weekdays to accommodate busy kids and working families. Your family will miss fewer hours of work, school, and other activities. Access to the office is easy and straightforward from both highway 5 and 805. Parking is free.
We intend to make the waiting room "experience" a brief one, albeit in a comfortable and inviting kid-friendly space. Most paperwork can be carried out at home at your convenience before the scheduled appointment. We will inform you of the anticipated time you will spend in the office with administrative matters as well as the actual physician visit to allow you to plan accordingly. As "running late" is never appreciated by anyone, we will contact you if our schedule has been impacted by unforeseen medical emergencies or other problems. We also ask that you arrive at the scheduled visit time or let us know how late you will be. We will make every effort to accommodate you if you do arrive late, keeping in mind that we must respect the time of all of our patients.
Our small and well-trained staff ensures that phone calls are answered with sensitivity and calls returned promptly. We will always make an effort to reach you at a time when you have indicated availability.
Medical care is a "team sport." As such, your primary care provider is integral to all aspects of the medical interaction. We will communicate effectively with your child's physician as well as other medical providers who are our partners in your child's care. These communications will be thoughtful and personalized and will highlight the concerns critical to your child's medical issues. You will not need to serve as a messenger or middleman.
We believe that focusing more attention on your child in a timely way will lead to more rapid resolution of your child's medical issues. Ample time for education and discussion are designed to help reduce your anxiety. Our thorough expert care is an effective and efficient approach to restoring your child's health.