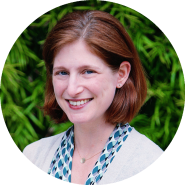 Rebecca Cherry, MD, MPH
Pediatric Gastroenterologist recognized for her clinical judgment, empathic personality, and lateral thinking.  She was educated at Harvard Medical School, with further training at Vanderbilt University, the University of Southern California, and the Harvard School of Public Health.  She has also completed extensive training in Clinical Hypnosis.  She currently serves on the Medical Advisory Committee of the Crohn's and Colitis Foundation's Greater San Diego Chapter, and serves patients pro bono as part of the San Diego Angelman Syndrome "Clinic Without Walls.
In her practice, Dr. Cherry incorporates the use of diet management, mind-body treatments, herbal supplements, and physical therapy, in addition to medications.
Dr. Cherry sees infants, children, and adolescents for consultations, second opinions, and ongoing management of chronic medical conditions including, but not limited to:
Chronic abdominal pain
Inflammatory bowel disease
Constipation and soiling
Gastroesophageal reflux
Swallowing difficulties
Celiac disease
Nausea and vomiting
Abnormal liver labs
She performs procedures including upper endoscopy, colonoscopy, and anal sphincter Botox injection.
Dr. Cherry lives in Solana Beach with her husband and 3 children.  In her free time she enjoys long walks, puzzles, and storytelling.  She is an enthusiastic volunteer with Words Alive, a local literacy organization.
Seth Pransky, MD
Seth Pransky is a Pediatric Otolaryngologist who has been on staff at Rady Children's Hospital San Diego since 1985. He was the Chief of Pediatric Otolaryngology at Radys from 1997-2017. During his tenure at the hospital he served on the Executive Board of the Rady Children's Hospital Specialists for 18 years and was also the Medical Director of Satellite Services for the hospital for 16 years. He has also been a Professor of Surgery in the Division of Otolaryngology at UCSD.
Prior to coming to San Diego, Dr. Pransky graduated from Washington University School of Medicine, St. Louis in 1980 and then completed an Otolaryngology residency at the University of Pennsylvania in 1984 and a pediatric otolaryngology fellowship at Children's National Medical Center, Washington, D.C in 1985.
Dr. Pransky is actively involved with multiple national Pediatric Otolaryngology organizations. He has served as President of the Society for Ear, Nose and Throat Advances in Children (SENTAC); on the board of directors of the American Society of Pediatric Otolaryngology (ASPO) including chairing the Long Range/Strategic Planning, Liaison and Ad-hoc Leadership committees; and on the Pediatric Otolaryngology Committee of the American Academy of Otolaryngology (AAO) for six years and the Executive Committee of the American Academy of Pediatrics (AAP) Section of Otolaryngology for six years.
Educating other professionals is a major focus for Dr. Pransky. He lectures extensively on a regional, national and international basis. Since 1985 he has given instructional courses yearly at the AAO, including ongoing courses on Pediatric Stridor and Pediatric Sinusitis and recently a third course on Recurrent Respiratory Papillomatosis. Previously, he was named by his peers as one of the top ten instructors in the instructional courses given at the AAO, and has been a recipient of the AAO Honor Award. He has also lectured multiple times for the AAP and internationally he has been a guest professor in 23 countries. Dr. Pransky is a co-founder and ongoing director of International Endoscopy Days, a live airway endoscopy course recognized as one of the finest teaching/educational activities in pediatric airway. This conference began in 1993 and alternates between San Diego and various locations throughout Europe with the most recent International Endo days taking place in Paris in June 2017.
His research in pediatric otolaryngology has resulted in numerous publications in peer-reviewed journals and multiple book chapters. His current research interests include an ongoing involvement with and study of recurrent respiratory papillomatosis as well as issues related to otitis media, tympanostomy tubes and otorrhea and operative management of nasal and sinus disease in children. (Please see CV)
Dr. Pransky has received several prestigious national organizational awards including the greatly respected Gabriel F. Tucker Award for outstanding contributions in Pediatric Laryngology from the American Laryngological Association, the acclaimed Chevalier Jackson Award from the American Bronchoesophagological Association and the highly esteemed Sylvan Stool Award for outstanding lifetime contributions to teaching and service from SENTAC. Locally, Dr. Pransky was honored with the Skoglund Physician Recognition Award for Excellence in Teaching from Rady Children's Hospital San Diego. He has also been selected by Best Doctors in America yearly since 1992 as well as recognition from Castle Connolly Top Doctors from 2012-2017 and San Diego Magazine eight times.