Pediatric Specialty Partners
PSP offers personalized pediatric subspecialty care.
Expertise with a personal touch

At PSP, our goal is to provide expert specialty care for children and adolescents, working in partnership with their families and other medical providers.  Recognizing that health and comfort are central to every child's quality of life, we blend new and traditional approaches to diagnose and treat each patient in our practice.
Who We are
PSP is an independent, out-of-network, private practice.  PSP offers a venue for personalized pediatric subspecialty care, working hand-in-hand with primary care providers.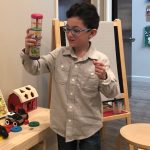 Our Physicians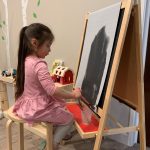 Seth Pransky, MD:  Pediatric Otolaryngology/ENT
Alex Greiner, MD:  Allergy and Asthma
Rebecca Cherry, MD, MPH:  Pediatric Gastroenterology (available for telemedicine consultation only)
Hours of operation:  Monday-Friday, 8am – 6pm.
We are also able to offer extended hours, with appointments starting as late as 7pm, based on patient need.
We are conveniently located just off the I-5 freeway.
Free parking is available both in front of and behind the building.  You will see signs in the lot telling you to download an app and pay for parking.  There is no need to do that.  Please give us your license plate number while you are checking in so that we can register your car for free parking.
Our Patients Say
I cannot remember when a Dr's appointment was so remarkable that I can't stop talking about it.   I believe my faith in medicine for my child may have been revived in literally one visit.  Thank you for being kind, thorough, patient and speaking to us like we were intelligent enough to discuss my child's health issues.
KW
Everyone was kind and attentive. Loved the nursing mother's room.
Lydia B.
[Our daughter] had been experiencing extreme stomach pain for nearly 4 years with no diagnosed reason why. We had gone through extensive testing with our HMO and with all test results coming back negative, they were quick to categorize her symptoms as "Functional Abdominal Pain" and anxiety… Imagine our surprise to finally get a diagnosis after 4 years of being told no physical reason was apparent for her pain. What a relief to actually know what is causing her pain so we can finally take steps to reduce or eliminate her symptoms!... She has actually gone entire days with no pain and hopefully that will only continue as we adjust to her new diet.
Sharon C.
The experience was unbelievable! All my fears and worries were for nothing! [My son's] recovery was a breeze! Dr. Pransky, you are amazing. Thank you!
Stacy H.
Both [my husband] and I are very grateful to you for holding our hands (literally) through this process. Especially reassuring us on the phone. THANK YOU!!! P.S. In case no one told you before, you have an AMAZING sense of humor.
Harpriya S.
Jack climbed into your arms and played with your watch, despite the fact that he had severe separation anxiety and constantly clung to me. He wouldn't even allow his aunts or grandparents to hold him... You met Jack for the first time at 3 pm on a Wednesday and cleared your afternoon the very next day to accommodate his bronchoscopy... Every patient should have such a tireless advocate – and I know every one of your patients does. You are a champion of children, Dr. Pransky. From the bottom of our hearts, we owe you our world.
Amy B.
A sincere thank you for all you have done for Logan. We would not be in the place of health he is in without you. May you go on to help another few hundreds of Logans over your career. In complete sincerity--you have impacted our lives in such a positive way.
Carrie B.